It's April?!
I would say time flies when you are having fun, but that isn't exactly my life right now.
I would rather say, time flies when you have busy weekends!
Here's our currently:
Emily's answers will be in
orange
.
Antoinette's answer will be in
blue
I LOVE Psych. The pop culture references crack me up.
I am watching the 100th episode West Coast version. (Thanks to our new Apple tv converter.)
I LOVE my hubby all the time, but especially for the past few weeks.
My bday was 2 weeks ago and I thought my gift for my big 3-0 was our Spring Break vacation, but hubby snuck out and bought me birthstone earrings!
Plus he has done the dishes at least 4 times in the past week, without me asking! (Don't tell him, but that is worth more than the earrings!)
Do you find that your day is full of chaos, sometimes organized sometimes not? My days lately have been like this:
It makes feel likely Lilly's Purple Plastic Purse. Tomorrow will be better!
Advice:
Don't force creativity! A great idea will come to you!
This is so true! Often times, a great idea will come to me during a conversation or driving to work. Sometimes the ideas come to fruition, sometimes they don't. It's just important to be inspired!
Antoinette, it's your turn!
I have so wanted to post about my trip to California.
It has been in the process... TWICE!
I can give you a zillion excuses but I have pretty much been a slacker!
The pics will come... Promise!!!
Currently time...
I was so getting ready for bed when I saw Emily's reminder text about the Currently.
I rushed to do it because I would love to be one of the early posters.
Not so much...
It is April 1st, and they are already in the 300's.
Jeesh...
Farley is so popular! :)
So needless to say, I did not make my 10 o'clock sleeping goal.
Don't think I'm making the 11 o'clock one either.
Here's to 11:15...
So update on my weight loss journey...
As of this evening, I am down 45lbs.
It's like a whole new me.
I am absolutely loving how my clothes fit, how my body feels, but most importantly how I feel!!!
I wanted to have 20 additional pounds off by the first week in May.
Far fetched, I know, but I'm not giving up because you should always
"Shoot for the moon. Even if you miss you land among the stars." - Les Brown
LOVE THAT QUOTE!!!
I choose blue as my April color because...
IT IS BASEBALL SEASON!!!
I don't care what anyone says,
I love me some Boys in Blue!
GO ROAYLS!!!
I am SOOO wanting the first week of May to get here because my family and I are going on vacation!
GULF SHORES ALABAMA HERE I COME!!!
5 days on the beach!!!
My kind of life!
This Missouri weather is not really my style.
I could SOO be a beach bum! :)
Not to make anyone jealous, but here's a couple pics for you...
The place we're staying at.
The beach... Yes, please!
I have posted numerous times about positive attitudes.
I feel SOOO strongly about this.
Negativity only makes stress and/or a bad situation worse.
It doesn't help. AT ALL!!!
Thus... ATTITUDE IS EVERYTHING!
If you want to have a good day, then have one.
I am not always perfect with this type of attitude but I give it my best shot.
I keep telling myself to look at the positive side of things.
I owe a tremendous amount of my weight loss to these kind of thoughts.
I SOOOOOO NEED TO GO TO SLEEP!!!!!
Don't forget to check out Farley's April Currently Post.
It's so much fun to check out many sites that link up!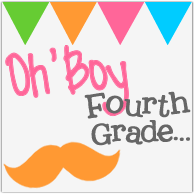 Antoinette and EmilyK