After working for only 3 days last week (due to snow days) I have been exhausted. You would have thought the week was much longer than that. We had school Monday, snow days Tuesday and Wednesday, and work Thursday and Friday.
Why was I so stinking tired then?!?!
This weekend has been quite busy as well spending some time with the fam!
Hung out with my little niece, Marie, on Friday and we spend a good portion of the evening dancing! :)
Here's a pic of her...
Have a cute pic of her and I to share.
It's kind of dark, but cute nonetheless...
And hung out with my other nieces last night.
Audrey got ahold of my phone and took a few pics of herself.
Thought I'd share one... lol
CURRENTLY TIME...
Always love Farley's currently. Wish we would have completed it Friday though.
If you are one of the few who haven't checked it out, click on the image below to go to Farley's amazing blog.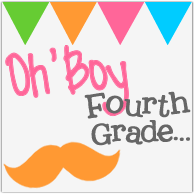 My responses will be in

green

(I LOVE March and St. Paddy's Day) and Emily's responses will be in

dark green

. (Great minds think alike...)
I am being such a bum and still in bed. So at this point, I am listening to absolutely nothing. Silence is golden as they say!!
I have been working on losing weight since August.
I have some highs and lows, but have lost 38 pounds and am SOOO excited!
I am in TOTAL agreement with Farley.
Spring break should be longer!
Especially since I am traveling to California for a wedding during that short week.
The wedding in California would be the reason I would love to lose 10 more pounds by spring break.
I know it is wishful thinking but if I set my goal high, I will lose more.
At least that's what I am thinking.
So if I worked out more often, I might be more likely to achieve that goal. ;)
Now for my Like, Love, Hate...
This was hard to do when thinking about the letter A.
LIKE...
I started with attitudes...
When we hear the word attitudes, our minds usually go toward negative ones.
But I like the positive ones!!!
My focus has been positivity and I am totally liking those who contribute positively to that goal.
LOVE...
Yesterday I tried on possible dresses to wear to both the rehearsal dinner and the wedding.
So I went with attire...
I am LOVING the way these dresses, which I've had for years but haven't fit, are looking on me.
It feels amazing being 38 pounds smaller.
I have my attire for both the rehearsal dinner and the wedding and didn't have to buy them.
I do need to buy some accessories but that is so much cheaper than a entire outfit!
HATE...
I really hate the word hate but that doesn't start with an A. lol
I went with aging...
I am really starting to see it in my face.
I found some pics of me from years before and thought "WOW, how young my face looked."
I have been checking out many different anti-aging products but haven't found any I love yet.
Any suggestions for me?
Well it's time to hand this off to Emily! Miss you, girl!!!
I love me some Pete Yorn! (Ok, that sentence only makes sense to my sister and one of my best friends, but it is totally true.)
Have seen him in concert several times. If you are interested, on the above album my favorite song in "Closet."
We recently had several snow days, thanks to two snow storms that delivered 15 total inches of snow. Boy I needed those! They let me get caught up on grading. And my 30th birthday is this month. Loving my birthday, not necessarily the number!
There is one week (5 school days) until Spring Break. Hubby and I will be spending it in Charleston, SC. (Happy bday to me!)
I

can't

wait!
Walking on the beach, looking at old houses, and Southern cooking!!
Before we leave I have to finish my latest grad school assignment, implement and collect data on a strategy used with a student who has ASD, for the purposes of adjusting their IEP or 504. (Riveting, right?) I am getting my Masters in Autism Spectrum Disorders. I am half way through my degree, and I have learned SO MUCH.
But I will be glad when I have my degree, and my free time back. :)
Now my 3 words:
(BTW, Farley this was a bit of a challenge. With a name like Emily, I had to think about this one!)
I like being an erudite. It means showing great knowledge and learning. (Yes Antoinette, I had to look that one up!) -FYI for readers, Antoinette and I always talk about the vocabulary I use in conversation. It is apparently very extensive. :)
I love eating! With my upcoming Spring Break trip, I have already looked up restaurants featured on Diners, Drive-Ins and Dives. Thanks, Guy Fieri!
Though I love eating, I

HATE

eggs. It's a texture and a taste thing. No egg scrambles for me! As my mom used to say, "Good. That just leaves more for people who like it."
Eggs, you can have them.
What are your plans for this month? We are entering our last quarter after Spring Break. Where has the time gone?
If you get the chance link up to Farley's Currently, we are only number 311! (Funny, I love that band, too.)
Antoinette
& EmilyK